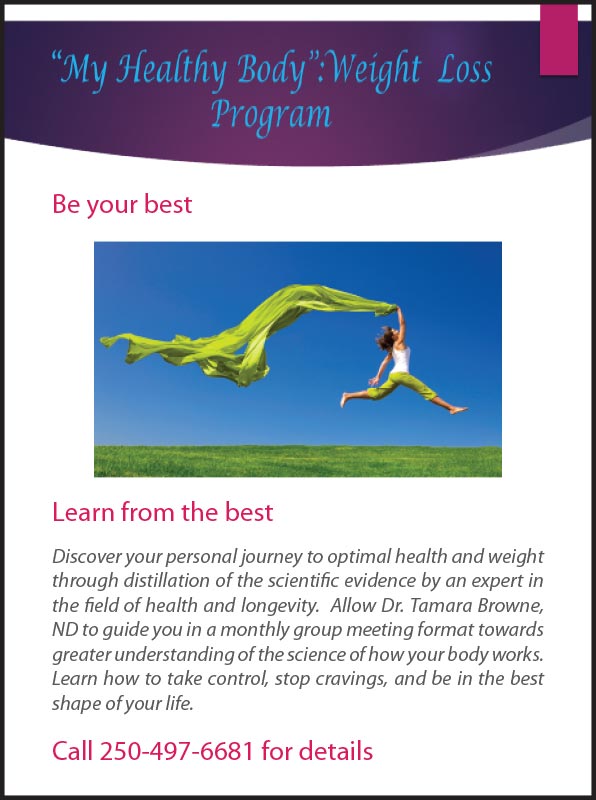 "My Healthy Body" : Weight Loss Program

Date: Final Tuesday of the Month
Time: 7-9 pm
Please join Dr. Browne for free sessions devoted to targeting the essential science-based facts that have emerged recently, yet coincide with historical evidence, that provide the framework for optimizing health and easy weight management.
No weigh-ins, no competition, nothing to buy. Just lots of support from real people with stories to share.
These educational sessions will be held at the Natural Family Health Clinic in Okanagan Falls, BC on the evening of the final Tuesday of every month. Book your spot by calling the office at 250-497-6681.
I look forward to seeing you at our first session on Feb. 25, 2020.
Good Health to you all, Dr. Tamara Browne, ND